Sons of the Sun (ongoing)

Gaziantep, Turkey






.












A blessing from God (ongoing)

archival images, text, photographs

A blessing from God is the result of a life time conversation between my mother and I, an attempt to put order to years of disconnected dialogue, scattered words and overlooked silences. It is an opportunity to explore the complexity of the mother-daughter relationship, to find the truth behind those words always heard and very little understood. An attempt to see the subject of my mother isolated from the context of motherhood, to know the girl who became a mother at the age in which I am now, an age in which I inevitably begin to wonder if I want or not in turn become a mother.




Familia
from latin
familia (household)
Familia explores the meaning of family in a migratory context, in particular the one relating to London, where I have been living for more than five years.

With the increasing rental cost of houses in London, situations where unrelated people share the same house or families rent part of their homes to strangers have become more and more common. These coexistences create new dynamics, where intimacy and trust are built day by day, the concept of privacy is revisited and the whole idea of coexistence is discussed.

While the series initially questioned how the city changes the traditional family pattern in relation to different households, it slowly took on a more personal connotation, becoming an occasion for me to reflect on my relationship with the Rule family, with whom I have lived for more than a year, and on the meaning that similar realities can assume in the search for a sense of belonging to new places.

Alternating fiction and reality, I tried to portray and understand that new reality of which I had become part, an 'artificial family', halfway between a cohabitation of strangers and a traditional family coexistence. The process has inevitably left space for a personal reflection on the detachment I experienced from my family back home in Italy and, more generally, on the different possibilities of intending a family.

2020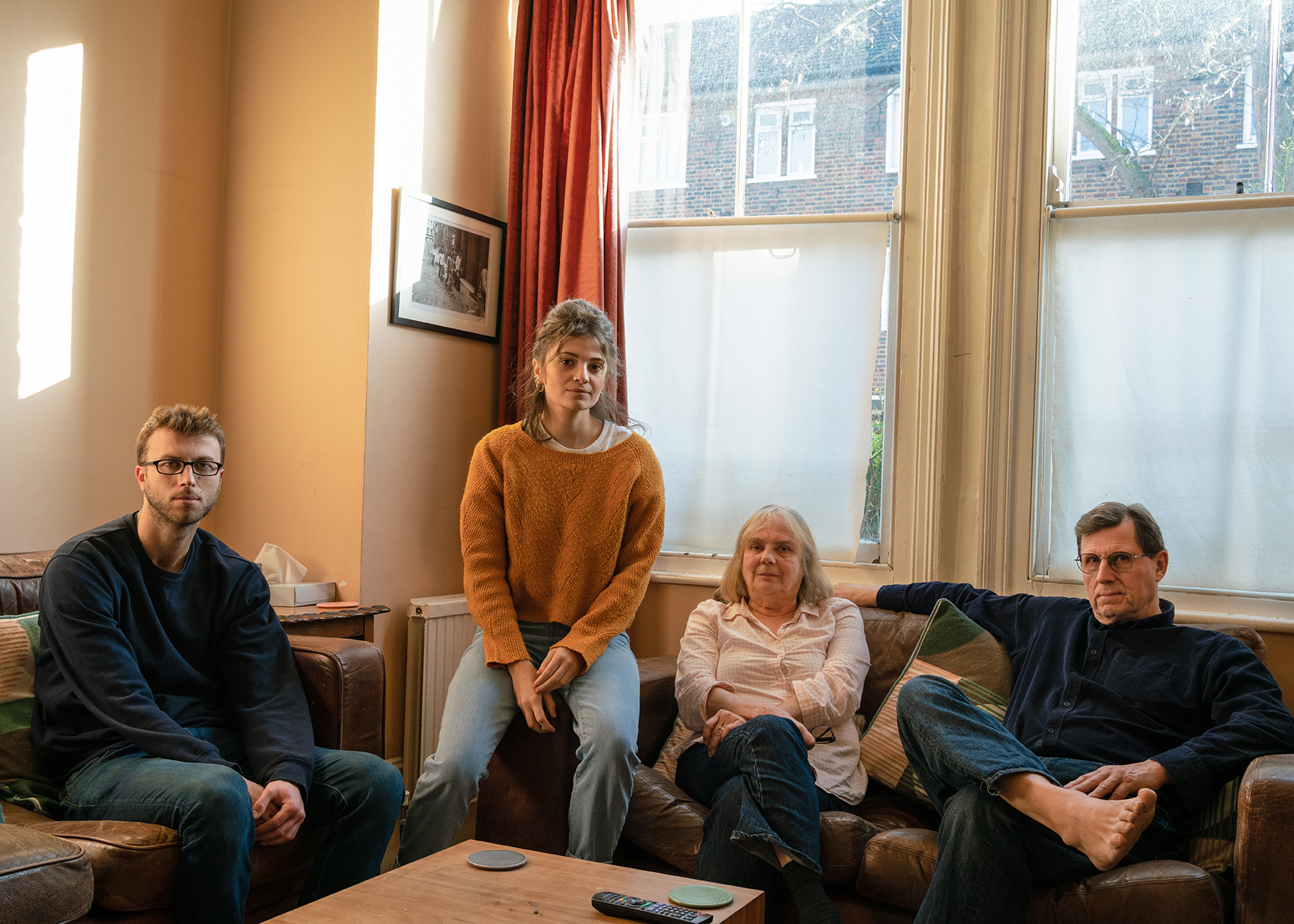 Although feelings of anxiety are normal everyday occurrences, continuous and overwhelming worry can turn into chronic and disabling anxiety. Deeply misunderstood, talking about the condition is made difficult by the widespread consideration of anxiety as something that can be easily overcome, an attitude that can lead individuals to hide their feelings and avoid seeking help.

At a time when universities worldwide are reporting an increasing number of students experiencing anxiety disorders, Almost Blue draws on personal experience and psychological findings to prompt conversation on our society's lack of understanding of the condition, while also emphasising the possibility of psychological resilience.

Resilience is often assumed to be an innate trait that only certain individuals possess. Recent studies however have demonstrated how this ability can be learned and improved throughout our life in all the areas in which it manifests: the personal, the relationships, and the community.

With this series, I draw on cognitive therapy techniques to metaphorically reconstruct a personal path of recovery.
I re-enact dynamics of everyday life and personal relationships, to eventually prompt viewers to share their own stories of mental health, resonating with the theories that describe hearing inspiring stories of others as a key strategy to build resilience.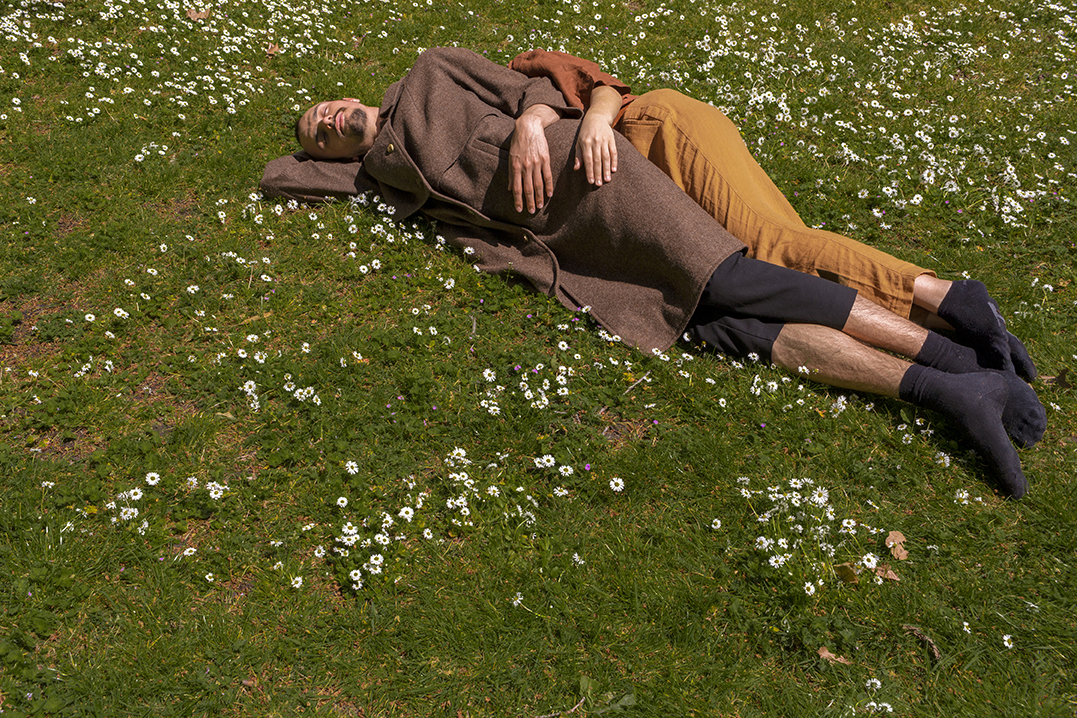 ---
Installation view
from
Portrait of Our Times - A Collection of Modern Realities
, Gower St. Gallery,
London, UK | 15th January - 28th February 2020
Dolores explores the way ALS has affected the daily life of the Masin family and the dynamics between its four components. Resident in a small town in the northeast of Italy, the family lives with the disease since 2011, when it was diagnosed to the mother, Maria Dolores, at the age of 54.

In 2017 it was estimated that about 450,000 people worldwide were affected by the Amyotrophic Lateral Sclerosis (ALS), a fatal and progressive neurodegenerative disease which attacks the upper and lower motor neurons, causing an increasing loss of mobility and difficulties to speak, swallow and breathe.

Also known as Lou Gehrig's disease, ALS affects people all over the world regardless of hereditary transmission, ethnicity or socioeconomic condition and it manifests itself in a tragically unique way: while the body progressively becomes immobile, the mind remains alert. People affected by ALS maintain their capacity to perform high mental processes such as thinking, understanding and remembering.

This delicate condition highlights the importance for us, their closest people, to provide them on a daily basis not only with care and support but also with occasions which help them to perceive, feel and sense. Considering the nature of the disease, for which there is currently no treatment, contributing our time to make the most of their means, above all, helping them to live every day to the fullest.